Algae blooms in Lake Mälaren are now measured with new technology. Anyone who wants to can check the situation at their bathing site with the CyanoAlert app in their mobile phone. Nine municipalities and water conservation societies around Lake Mälaren are participating...
Watch the interview (in Swedish)
Upptäck fräschaste badplatsen - med hjälp av satellitbilder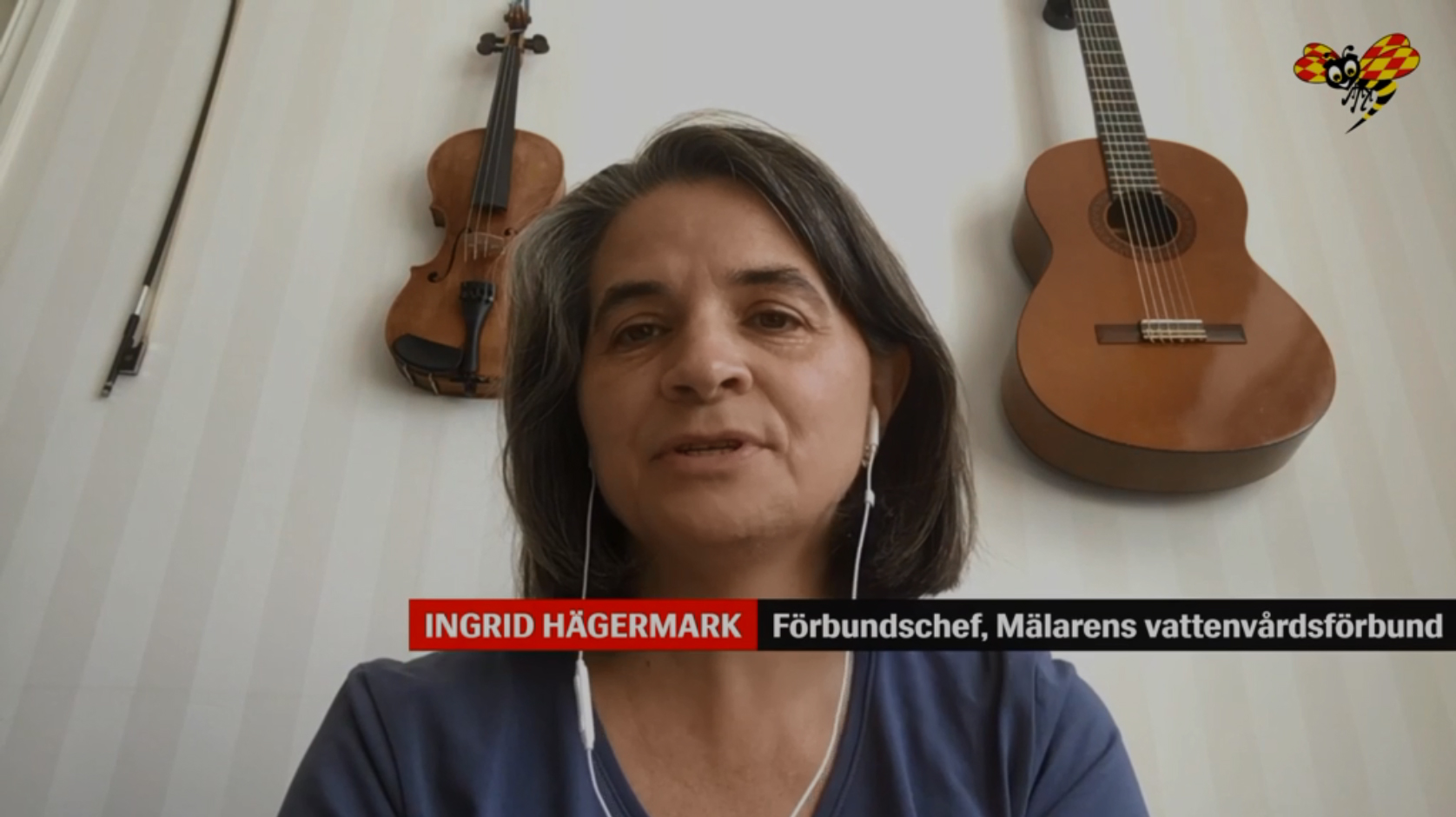 Figure: Screenshot from the interview (by Expressen, a Swedish national newspaper) with Ingrid Hägermark at the Lake Mälaren's Society for Water Conservation.