- The CyanoAlert app will make it easier for municipal residents to quickly get information about the risk of cyanobacteria blooms in their nearby swimming lake, says Signe Noresson at Växjö municipality in Sweden.
Read the article and watch the interview/demonstration (in Swedish)
Här är appen som håller koll på giftalgerna i Växjös sjöar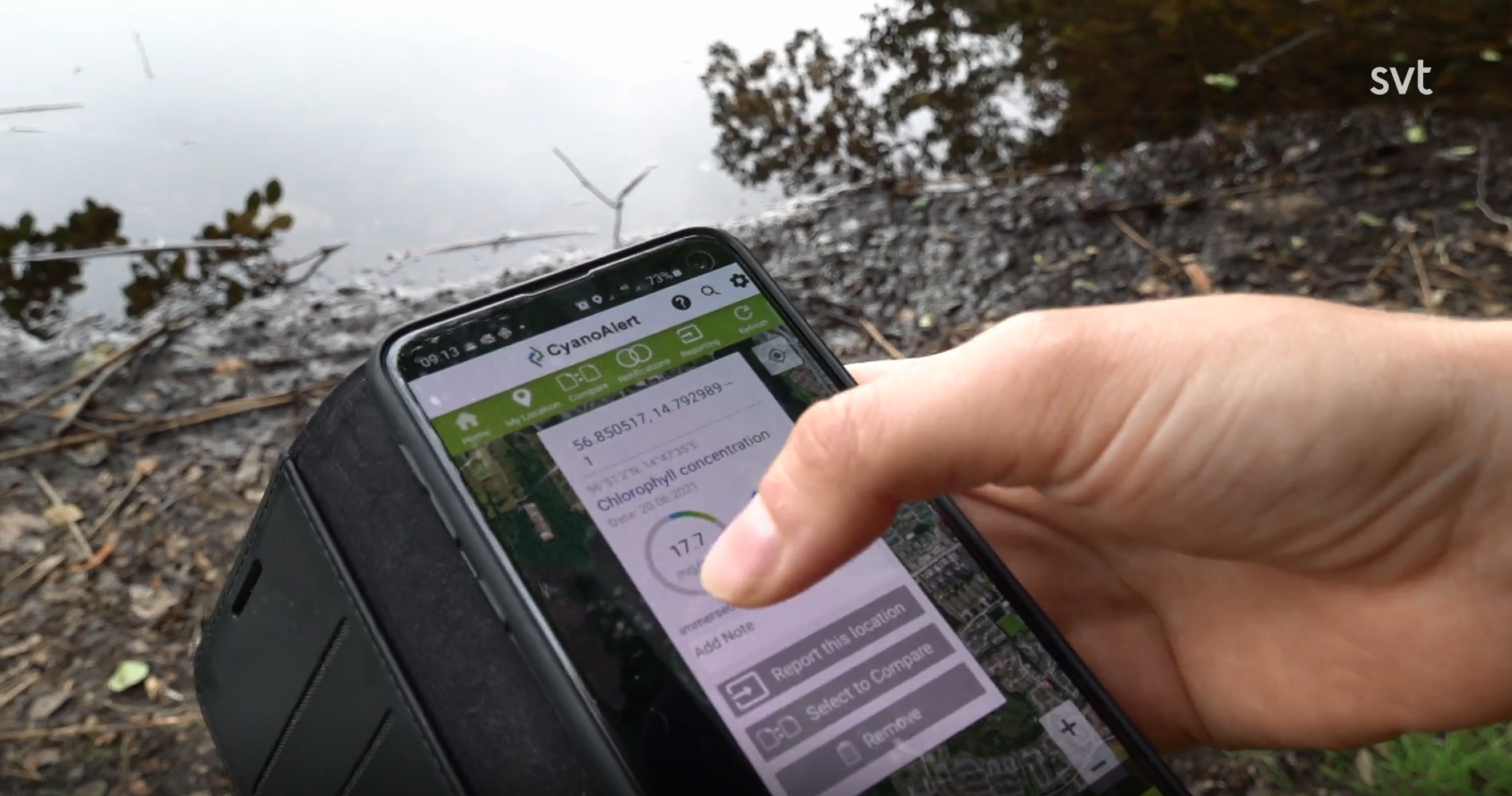 Figure: Signe Noresson at the Växjö municipality in Sweden demonstrates the CyanoAlert App in national TV. Photo: SVT.